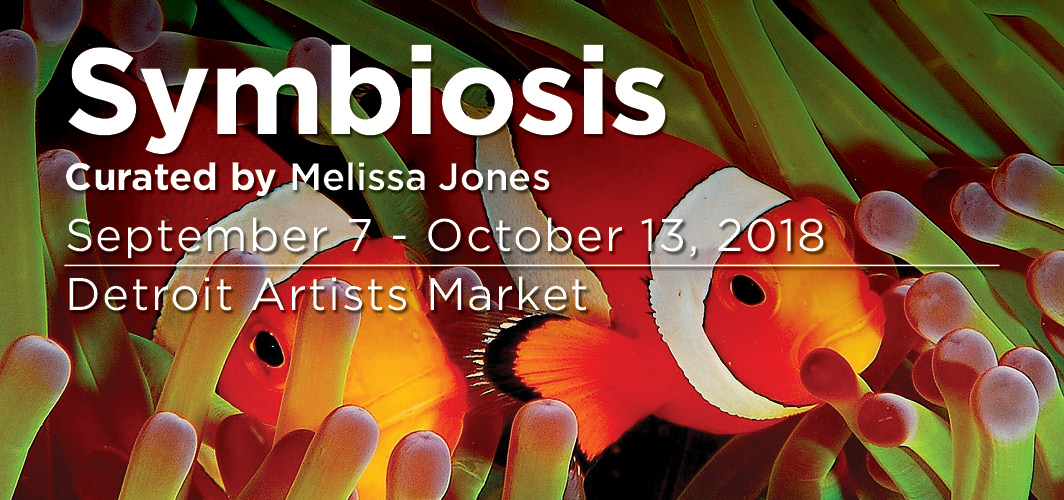 Symbiosis, curated by Melissa Jones
Frida Kahlo and Diego Rivera. Elaine and Willem de Kooning. Lee Krasner and Jackson Pollock. Are four eyes better than two? Two heads better than one? DAM examines the mystique of artistic power couples in Symbiosis. Seven Detroit artist duos negotiate the delicate balance between symbiotic interdependence and autonomy. How does one walk the line between separate and unique individual identities as artists and being simultaneously intertwined? How does living with another artist bleed into one's own practice? Andrea Eckert and Nathan Tonning, Janet Hamrick and Steve Magsig, Meighen and Bill Jackson, Sydney James and Lamar Landers, Faina Lerman and Graem Whyte, Sharon Que and Tom Phardel and Elena and Aubrey Smith share their work and discuss their experience of artistic partnership.
Featured Artist
Ramiro Zarate, photography
Exhibition
September 7 – October 13, 2018
Opening Reception
September 7, 2018, 6-9 p.m.
Artist Talk
September 22, 2018, 1 p.m.