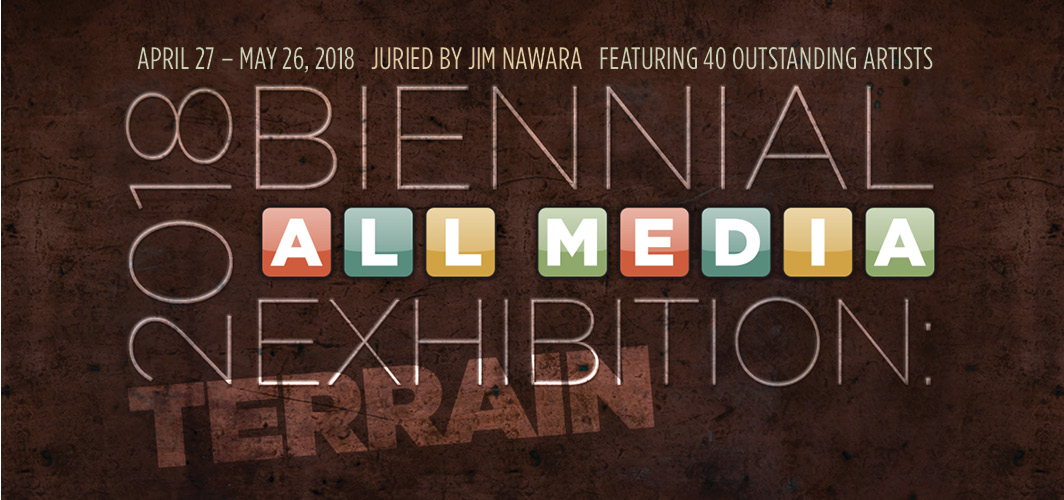 Juried by Jim Nawara, this exhibition features works inspired by observed, interpreted or imagined landscapes. Three outstanding works were selected for cash awards.
ARTISTS
Marian Mudie, Jill Nienhuis, Thomas Frank, Margi Weir, Bill Schwab, James Pujdowski, Edward Duff, Catherine Peet, Amelia Currier, Laura Makar, Adrian Hatfield, Albert Young, Carlos Diaz, Susan Friedman, Mel Rosas, Michael Reid, Pat Duff, Sergio De Giusti, Larry Zdeb, Nancy Thayer, Jaye Schlesinger, Jo Powers, Deborah Kingery, Donita Simpson, Dennis Guastella, Donald Cronkhite, Bruce Giffin, Domique Chastenet de Gery, Marat Paransky, Kathlyn Rosenthal, Sue Carman Vian, Ryan Herberholz, Susan Aaron-Taylor, Ron Teachworth, Rick Vian, David Tyndall, Boisali Biswas, Kenneth Hershenson, John Albert Murphy, Don Mendelson.
JIM NAWARA, JUROR
Jim Nawara earned a BFA degree from the Art Institute of Chicago and his MFA degree in painting at the University of Illinois, Champaign. Nawara is a Professor Emeritus of Painting & Drawing in the James Pearson Duffy Department of Art and Art History at Wayne State University in Detroit. His landscape paintings, drawings and prints have been exhibited in more than 250 international, national, and regional group exhibitions as well as nine solo exhibitions. Nawara has received substantial grant support for his work including three Creative Artist Grants from the Michigan Council for Arts and Cultural Affairs. His work is represented in numerous museums, corporate and university collections.