Mark your calendar for DAM's festive annual market that launches the Holiday Season! Enjoy the brilliant display of one-of-a-kind gifts for everyone on your shopping list, created by the finest Michigan artists. Paintings, prints, ceramics, glass, jewelry, fibers, and more! Open for Noel Night (and day!) from 11:00 a.m. – 10:00 p.m. This holiday season, support living artists from your community by shopping at DAM!
10% off purchases for DAM Individual Members and above.
Founded in 1932 in the midst of the Great Depression, the Detroit Artists Market is the oldest continuously operational gallery in the Midwest. We are a non-profit organization committed to contemporary art and to connecting emerging and established artist, collectors and communities. During the holidays, we transform our exhibition gallery into an art gift market
1.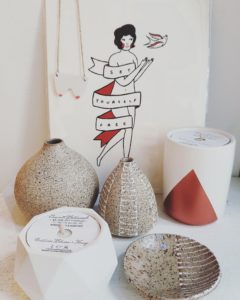 2.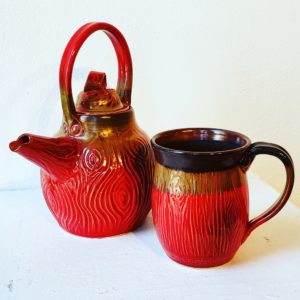 3.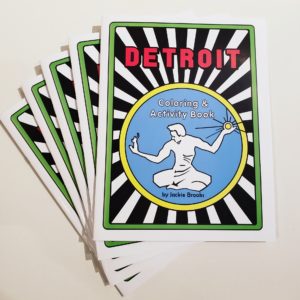 4.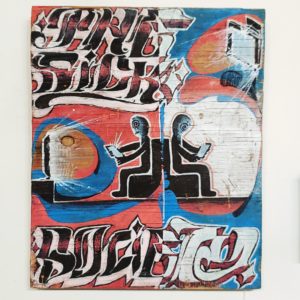 5.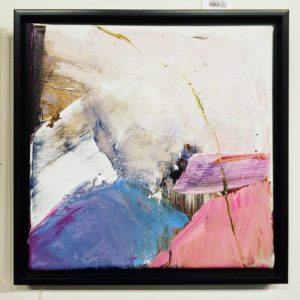 6.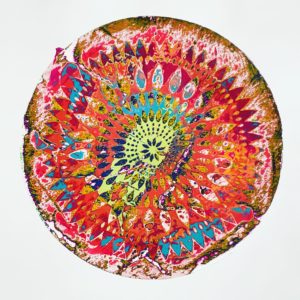 7. 
Artists shown:
1.•DD Boob Necklace by Sophie Neslund, $30
•Geo candle and tall concrete candle by Jenny Rostkowski, $28.95 – $31.95
•Bud vases and small plate by Rachel Gervais, $15 – $30
•Set Yourself Free Print by Em Randall, $18
2. Red Woody Teapot and Mug by Debra Burr, $78 & $28.
3. Detroit Coloring and Activity Book by Jackie Brooks, $7.50
4.Sick Societies by Barry Hoyabembe, $40.
5.Kelly Burke's winter series, $35 each or $180 for all six
6. Jeremy Price's Zinnia 6, $400
7.Travis Taylor's ceramic houses and bowls, $60-$85.